The famous Russian player Maria Sharapova is also famous for her outfits and fashion styles. This Russian player not only grabs the attention of sports analyst but also a concentric personality for fashion critics. Apart from tennis, Maria Sharapova's fashion styles also popular to her fans. Recently Sharapova has launched her fashion styles clothing and accessories with the multiple fashion brands. This shows her concerns how to look strong and beautiful, when you are top ranked tennis player.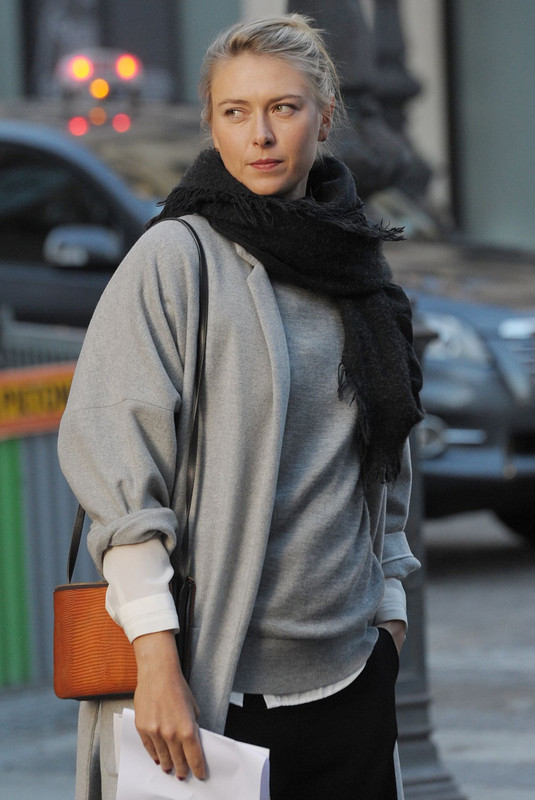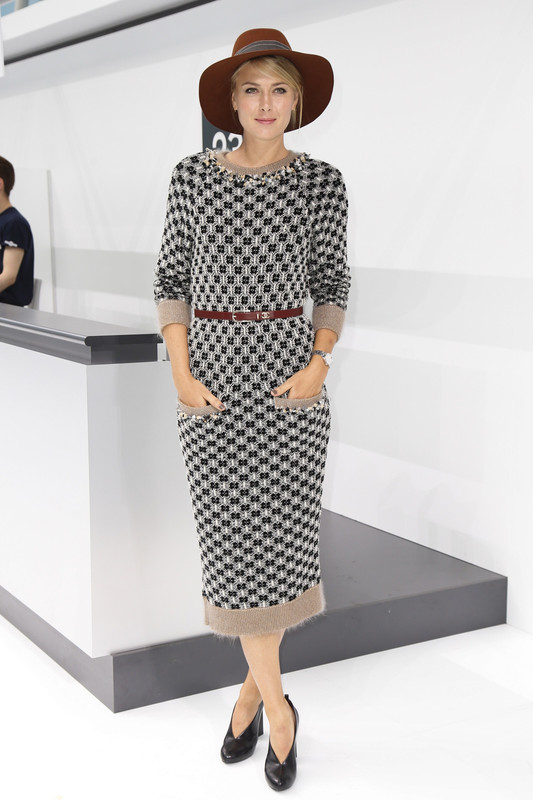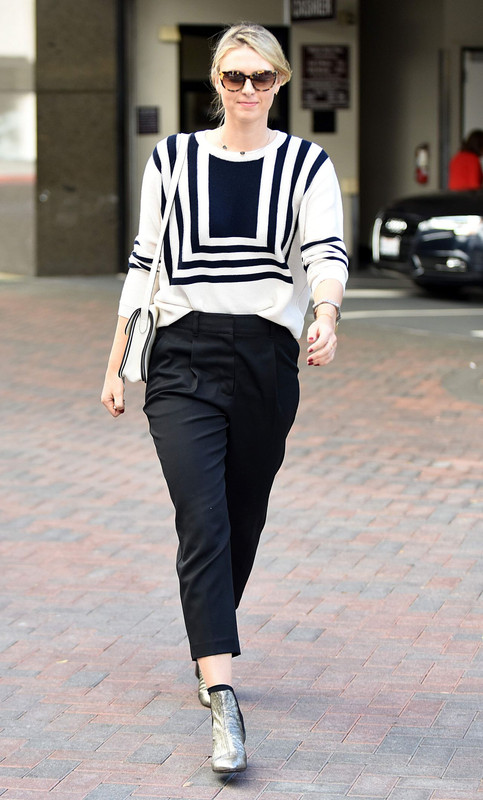 She always seems elegant and stunning in looks while playing in tennis court. Now, she officially has made a fashion collaboration with New York retailer Henri Bendal. Henry Bendal himself is a huge fan of Maria Sharapova. He said, he would be very happy and honored working in collaboration with great star in tennis court. Sharapova's passion about fashion lines is so intense that she decided to change her name to "Sharapova" to "Sugarpova" to expand her business in fashion.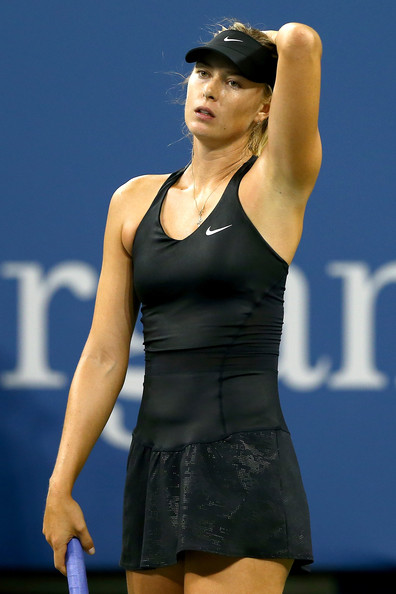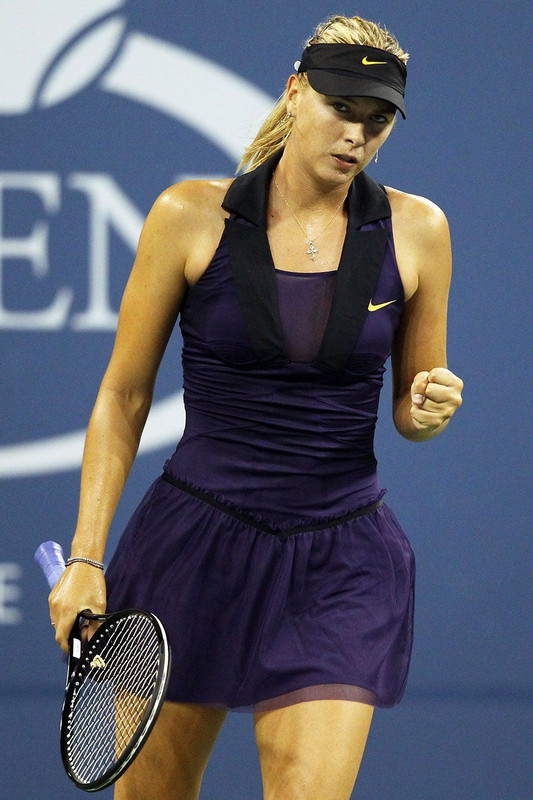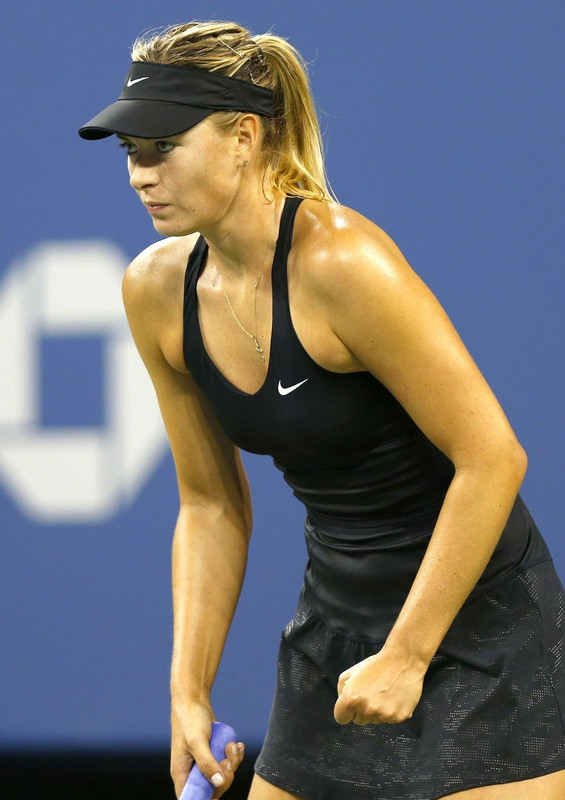 Now her accessories, bags and outfits collection now officially available on Henry Bendal official website.
Eye Catching fashion looks of Maria Sharapova.
Maria Sharapova's great fashion sense always makes her distinct and unique. She looks elegant in white inspired by English rose petals in her match against Serena Williams in Wimbledon 2010. Meanwhile her red dressing in 2012 London Olympics also was center of attraction as she depicts the nation flag in her dressing. She also looks gorgeous in blue Nike dress she wore in French open.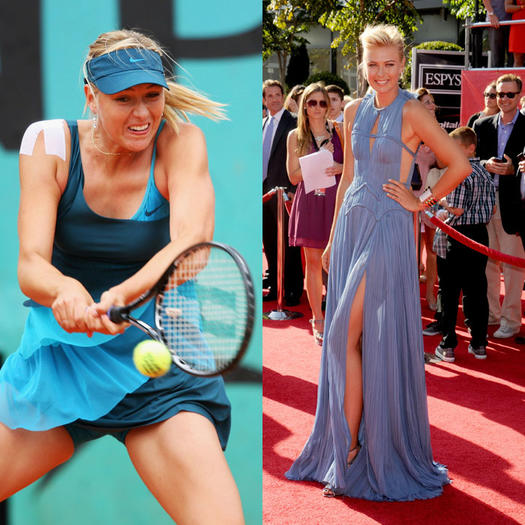 Maria Sharapova's color combination of the dresses exhibits the rivalry, competitive and beautiful touch at the same time. The Gram slam title winner wore black and looked poppy at Benz Fashion week held in 2012. She also participated in various fashion weeks to introduce her brand officially that year.
Apart from Henry Bendal, Sharapova has made an eight years collaboration with the famous clothing brand Nike. She claims almost amount $70 million for fashion sportswear to her special little black dresses. Once in an interview she said,
"Since I was young, the artistic expression that fashion embodies has inspired me," Moreover she  said. "It's a way to communicate oneself."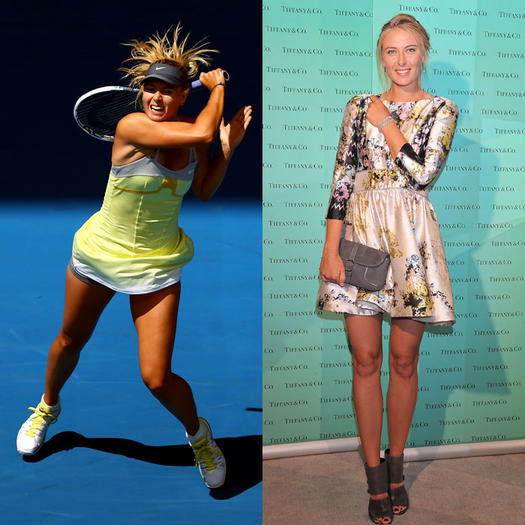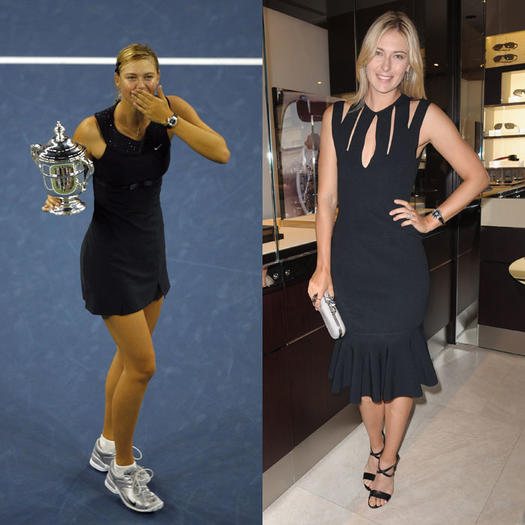 Well, we can wish her good luck not only in tennis court but also in fashion court. She make her name in tennis, there should be no doubt she can make her name in fashion too.